If you own a home, you're familiar with how much renovations and repairs can cost.  Whether you're renovating your kitchen or having routine repairs or maintenance done, there are risks involved.  Protecting your property and your assets is an important part of planning, but not something you always think of.
Small Renovations, Repairs & Maintenance Work
Service Contractors, General Contractors and Handyman Services can all provide you with valuable and necessary work to help improve or maintain your home.  Some common examples include a landscaper mowing the lawn, an HVAC contractor servicing your system twice a year, or a carpenter to renovate your bathroom.
Whatever the case, it's important that you protect yourself from property damage and liabilities.  You can do this with one simple action – ask your contractor to send you a Certificate of Insurance.  A Certificate of Insurance is a document that acts as proof of insurance coverage.  When you're contractor has insurance coverage, it gives you recourse if they cause damage to your property, injure someone else while on your property, or if any employees of the contractor are injured.
There are two specific things to look for:
General Liability


This coverage provides protection against bodily injury or property damage to others.  If your contractor has General Liability coverage, then you typically won't be on the hook for any injuries or damage caused.

Workers Compensation


This coverage provides protection against injuries sustained to employees.  Many contractors use 1099 labor to reduce their own costs, but when 1099 labor is used, there is no legal requirement to provide Workers Comp coverage.  If your contractor doesn't maintain Workers Comp coverage, you might be responsible for the medical costs and lost wages of someone injured on your property.
From an Insurance Agent's perspective, know that Certificates of Insurance are easy for your contractor to obtain.  A short phone call or email is all it takes.  Most insurance agents will issue Certificates of Insurance within 24 hours.
It may not always be necessary to use an insured contractor.  If it's small handyman work, or a close friend you trust, you probably don't need to get proof of insurance.  It's just a good idea to think about this type of thing, and use your best judgment.
Significant Renovations and Remodeling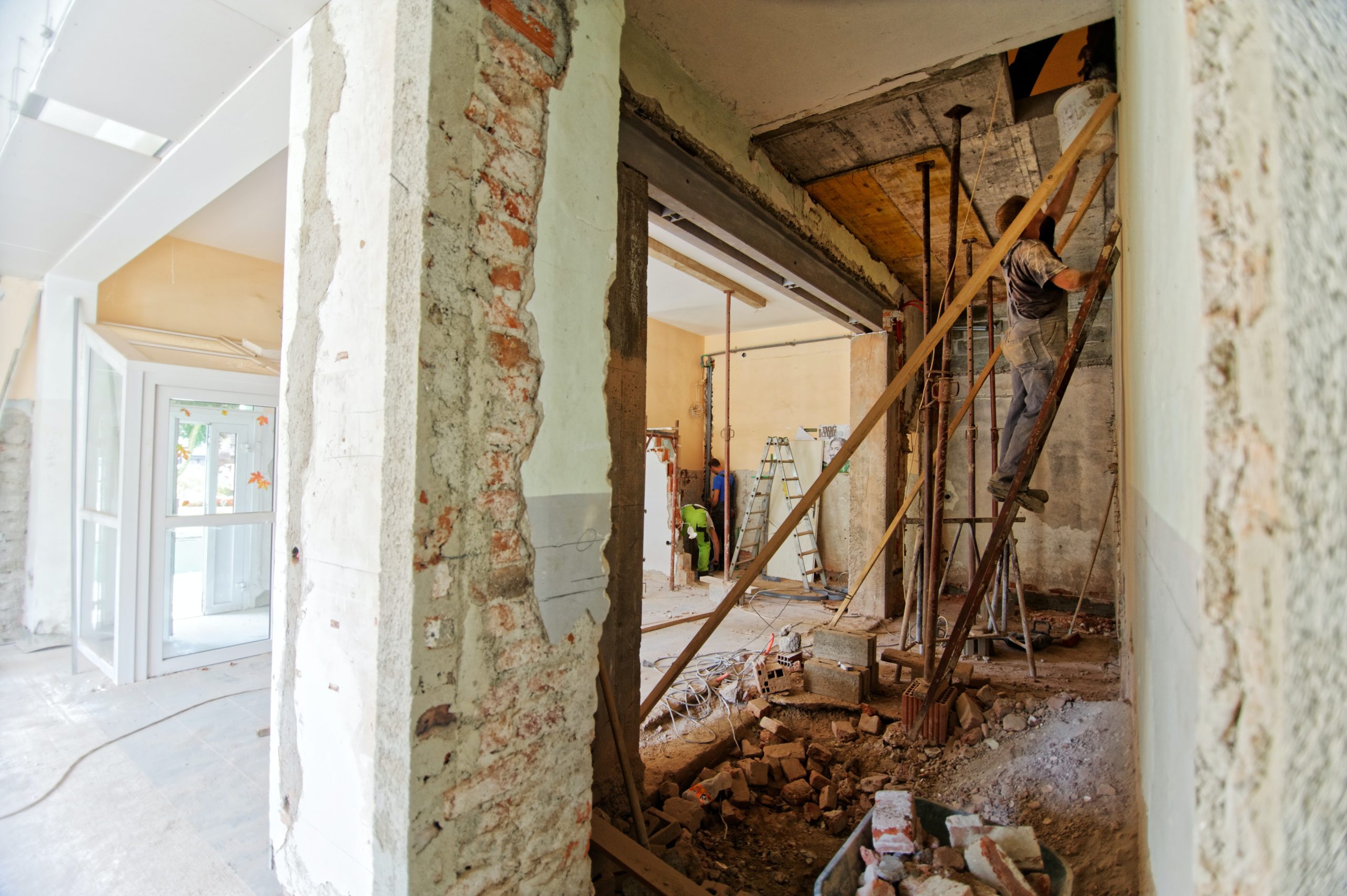 If you're doing significant work on your home, such as adding an addition, you might want to consider a little more.
Contract Review
A written contract should be in place with the contractor.  The contract should clearly outline the scope of work, how to handle changes or additional costs to the project, and make sure the contractor maintains specific insurance.  If you're looking at a major renovation, or even a new home build, consider having your lawyer review the contract.
Recommended Insurance Conditions
I recommend that you require your contractor to maintain the following insurance coverage and limits:
General Liability:  $1,000,000 Liability per Occurrence and $2,000,000 General Aggregate
One clause of the contract should be an "Additional Insured" requirement under the General Liability coverage.  This gives you protection under the contractor's policy.
Commercial Auto: $1,000,000 Liability limit per Accident
Workers Compensation: $500,000 limit per accident or illness
Umbrella Liability: $1,000,000 limit.
The Umbrella coverage should extend above all other coverages, not just the General Liability.
Builder's Risk Coverage
Either you or your contractor should maintain Builders Risk coverage for any project that you don't want to "self-insure."  Builders Risk is a type of property coverage referred to as "Inland Marine." I won't go into boring details, but here's what you need to know.  Sometimes you can cover this under a Homeowners Policy and sometimes you need a separate policy.  Whatever the case, contact your insurance agent before the project starts and we can walk you through what you need to know.
Additional Protections
Most states have requirements of Home Improvement Contractors as part of consumer protection laws.  In Pennsylvania, this is handled by the Office of the Attorney General.  The link here takes you to a search.  You can also ask your contractor for their HIC License number.
Review both online recommendations, and referrals from your contractor's other customers. Did the project get completed on time? If you'll be living in the home during the work, how clean and hazard free do they keep the jobsite? Did they pull the right permits and do everything according to code?
One Final Note
For renovations and larger projects, it may seem like a lot of additional work.  Doing this work proactively will save you time in the long run.  It will help you find the right contractor, and if something goes wrong, you'll be protected financially.
To keep updated on risk information designed to protect your assets, follow us on Facebook and LinkedIn.
Have an immediate need or want to have a conversation about your risk?