Our area is host to some extraordinary homes built as far back as the 1600 & 1700's.  These homes have character that only time can build.  These homes were also often built with stone and in a manor that's hard – and expensive – to replicate.  If you're wondering why older homes cost more to insure, this is part of the answer.  Some of the other reasons for increased premiums include older or outdated systems and the potential presence of existing but undiscovered conditions that could lead to a loss.  We'll examine these factors – and your options – below:
Insuring your home
If you're buying a home for the first time, it's reasonable to expect that your new home will be insured at the price you're buying your home for.  However, this is not how the insurance policy works.  Your insurance policy is designed under the principal of returning your home to the state it was in prior to its damage or destruction.  Essentially, if your home is damaged or destroyed, your homeowners policy will help you conduct repairs or rebuild your home.  This includes using the materials used in its original construction.
With the policy constructed this way, it's vitally important that your home be insured to the cost to rebuild it – not the market value of your home.  Sometimes, the market value and rebuilding cost can be similar, but it's common for these amounts to differ significantly.  This is especially true when your home is old (in the range of about 100 years old or more).
This brings us to one of the biggest reasons a homeowners policy for an older home costs more to insure.
Older homes cost more to insure because they're more expensive to repair or rebuild
Small improvements and innovations in the tools and technology we use are constantly being made.  Over the course of decades and centuries, the changes are staggering. Homes are built today using very different tools, techniques, and building materials than were used 100 years ago.  While this has made it easier and less expensive to build new and larger homes today, it's also made it more expensive to repair and rebuild old homes. As time goes by, some materials become harder and more expensive to find.
Therefore, an older home will typically cost more to repair or rebuild.  The higher the cost, the higher the coverage limit.  When more coverage is needed, the premium increases.
Changes in building codes and local ordinances
Another factor that leads to higher insurance costs is the fact that building codes and ordinances change over time.  These changes are almost always more restrictive.  This means that older homes cost more to insure because even small repairs can trigger the need to update the home to current code.
Fire & Water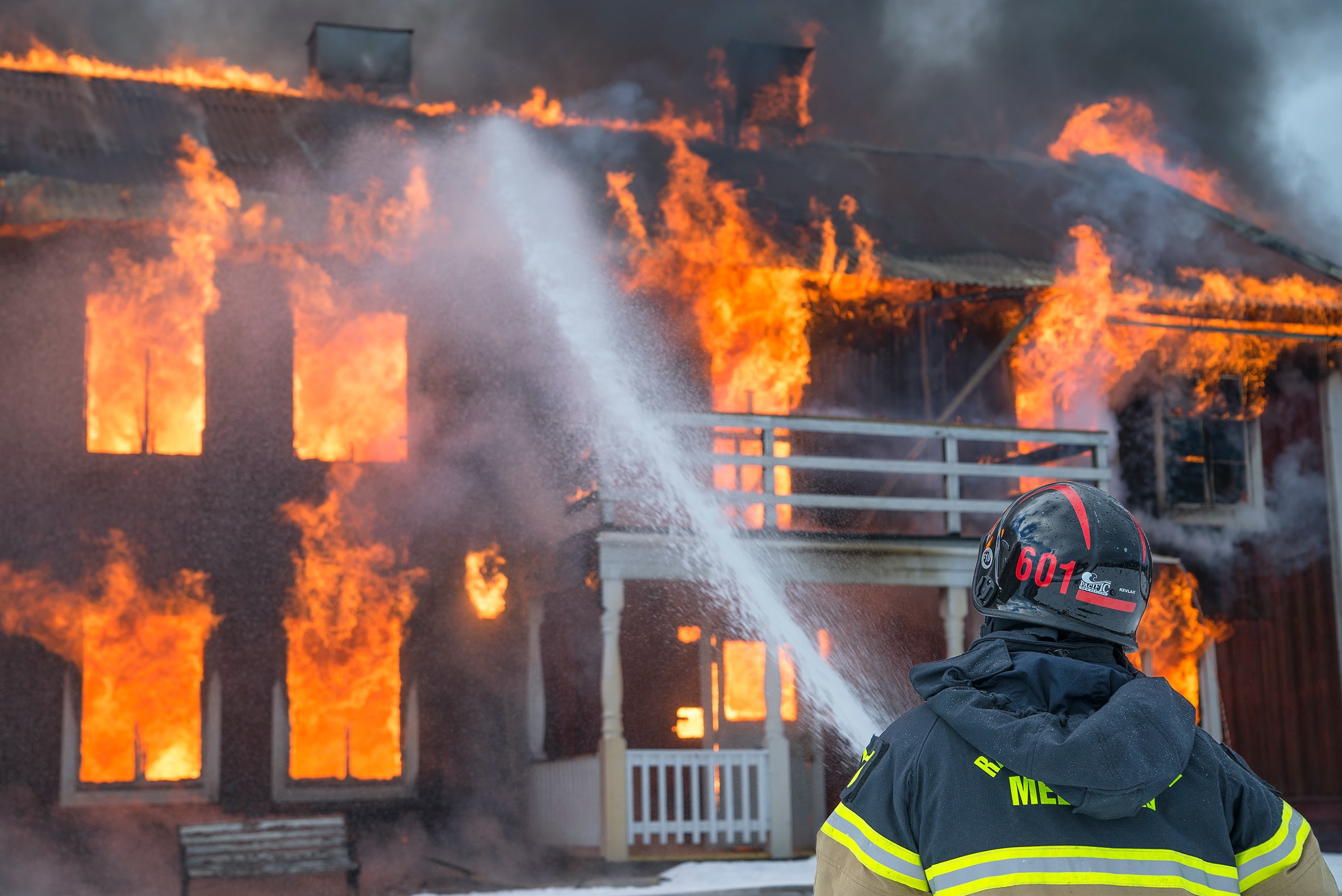 The two most common causes of damage to your home are fire and water.  If your home is more likely to have a fire, or for water to cause damage, it will be more expensive to insure.
There are four major features or systems of your home that insurance carriers look at in considering the cost to insure your home.  These are your roof, heating system, electrical system and plumbing systems. This doesn't only apply to older homes, but older homes are more likely to face one or more of the following scenarios:
If your roof is 30 years old but only has a life expectancy of 25 years, could a leak or collapse be more likely to happen?
An old electrical system might not have all of the wiring on circuit breakers – outdated electrical systems are more likely to start a fire.
If your home's pipes and plumbing are as old as your home, is it more likely that one will break resulting in water damaging your home?
The more likely a fire or water risk, the more expensive a homeowners policy will be.  Many insurance carriers won't even consider writing coverage on homes built prior to a certain year for these reasons.  This makes the market less competitive and again, causes older homes cost more to insure.
What are your options?
Knowledge is a tool.  If you're buying an older home, review the seller's disclosure.  Find the sections where the age of all these key systems are disclosed. It's not uncommon for sellers to list the age as "unknown."  This can be a red flag – work with your real estate agent to get as much information as possible from the seller.  If you still can't find that information, get as much as you can from the property inspection.  It might be worth paying the cost to have a licensed roofer give you a professional opinion on the age and remaining life (get it in writing!), if there's any question about the state of the roof.  This is information you can share with your insurance agent – there have been many instances where I've used information like this to get a policy approved for coverage.
We're currently in a heavy seller's market which means that it's unlikely you'll get much – if any – concessions from sellers.  But at least knowing your options and what costs you might have out of pocket gives you a better expectation so you're not putting yourself into a hole financially.
Consider Functional Replacement Cost.  Homeowners insurance will insure your home with the requirement to rebuild or repair similar to the home's original construction.  Some carriers allow you to select Functional Replacement Cost, which will value your home based on using modern (and less expensive) materials. Before choosing this option, make sure you'll be OK with losing some of the character your home has built over time.
An Independent Agent can help you. If you're having trouble getting coverage, an independent insurance agent is your best path forward (I'm independent, please call me at (610) 671-3500 and I can help you).  As an independent agent, I work with more than 20 insurance carriers.  Not every insurance carrier will offer you coverage, but many of them will.
It can be easy to get frustrated if you're having trouble finding coverage – or finding affordable coverage.  Don't give up.  In my 15+ years in the industry, I've seen many different types of cases and I've likely dealt with something like you're going through now.  Please give me a call and I'll put my experience to work for you.