Do you own a pool or a trampoline?  What about both? How do pools and trampolines expose you to lawsuits?  Let's make sure that summer fun doesn't end in tragedy.
Pools and Trampolines Lead to Injuries
If you have owned a pool or a trampoline for any length of time, it's inevitable that you've seen someone either get hurt or come close to it. Hopefully what you've seen is nothing serious, but the possibility remains.
What happens when an injury occurs? What are you financially responsible for?
When injuries happen on your property, you are likely to be financially responsible for those damages.  Damages might include:
Medical costs
Pain & Suffering
Mental Anguish
Potential economic impact, such as loss of future earnings
Consider that most injuries around pools and trampolines are going to happen to children and you have potentially significant financial responsibilities.
Are you protected from lawsuits?
Homeowners Insurance policies come with a coverage called Personal Liability. This personal liability protects you from damages such as people getting injured, or their property getting damaged.  Coverage follows you wherever you go – such as on vacation or to the golf course.
But the amount of coverage you have matters.  Policies come with a default limit of $100,000, but the most common limit is $300,000.
But is that really enough coverage?  Let's think of a realistic example:
You host a birthday party for you kid's 12th birthday.  Maybe 20 kids show up.  As parents, there's a lot to manage. Getting food ready, presents, greeting your guests.
As the kids run around, there's always potential for injury. Add in a pool or a trampoline and you've increased two things: the likelihood of an injury and the possibility of that injury being severe.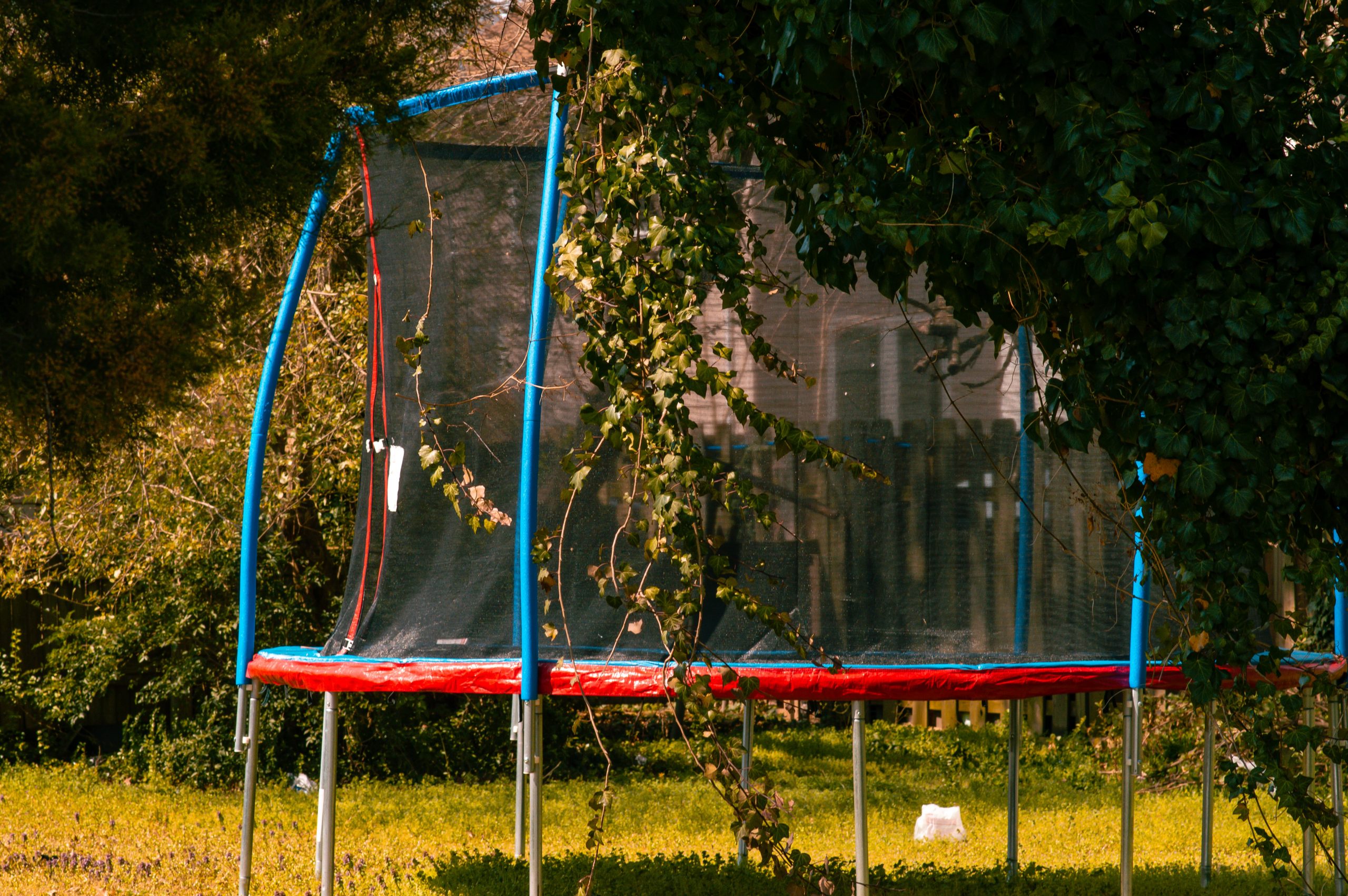 What happens if while jumping on the trampoline, one of the kids tears their ACL? Not only is performing surgery on children expensive, it also comes with potential long term consequences.
Maybe you know the parents and bringing a law suit against you is nothing they'd ever do.  But maybe you don't know the parents, or maybe the injured child is a football prodigy.  Would you have any peace of mind with a $300,000 limit of insurance coverage?
Upgrading your Coverage
The reality of the world we live in is that accidents do happen.  People make mistakes.  Kids can be stupid.
The other reality is that we can't take away the emotional trauma that might be felt from accidents happening on your watch.  But what we can take away is the financial stress that might come with it.
The good news is this – upgrading your coverage can be done without much pain.  Umbrella Insurance policies are the solution. Most of the time, these policies are easy to get in place and don't cost much to do.
If you don't get an annual review from your insurance agent…
If you don't have the peace of mind that you're protected…
If you own a pool or trampoline and don't have an umbrella… then it's time to talk.
Call us today at (610) 671-3500 or get started here.