Comprehensive Wedding Coverage
Also known as Cancellation Coverage, this type of Wedding Insurance is a customizable policy that reimburses you for the non-refundable deposits if events that are outside of your control require you to cancel or postpone your Wedding day.
These policies also include Liability coverage and are customizable to your needs.
Liability ONLY for Wedding Venues
This is the type of coverage that Wedding Venues often require of you.  The coverage is for Liability Only, which protects you from Bodily Injury or Property Damage that is the responsibility of you or your guests.
In other words, if someone is hurt or property is damaged that you're responsible for, this covers you.
Frequently Asked Questions
The cost of a wedding can be considerable, and tying the knot often means being tied to specific dates and financial commitments with a variety of vendors.
A wedding insurance policy can reimburse you for non-recoverable deposits and purchases if covered circumstances beyond your control cause your wedding to be postponed or canceled. It also helps provide protection again no-show or bankrupt vendors, damage to wedding attire, gifts and much more, including:
Postponement due to family illnesses or travel delays.
Military deployment.
Products or services that failed to arrive when promised, like flowers or food.
Bakers, caterers, bridal boutiques and wedding venues that go out of business.
No-show photographers, DJs, musical acts and other services.
Lost or damaged wedding rings, dresses and other attire.
Damaged wedding cake or spoiled food.
As COVID-19 is a known infectious disease and presents circumstances that may reasonably give rise to cancellation and/or postponement of the event, coverage will not be afforded in any way for such circumstances.
You should consider choosing a coverage level at least equal to the amount you would stand to lose if you were forced to reschedule your wedding at the last minute. Consider the cost of all purchases and deposits you have made for your venue, gown, wedding rings, caterers, entertainment, flowers, cake, invitations, postage and more.
As soon as you start making deposits or purchases, it makes to obtain your coverage. Coverage cannot be applied to events that occur prior to the time the policy is issued. 
Liability Only policies start at only around $130.  
Customized programs vary based on how much coverage you're purchasing along with how many guests will be attending.  One of our risk advisors can help you determine the exact cost - please either complete the form below or call us at 610.671.3500.
Yes. You can purchase coverage for weddings in the following locations at no additional cost: 
The United States, its territories and possessions**
Puerto Rico
Canada
United Kingdom
Bermuda
The Bahamas
Turks and Caicos
The Caribbean Islands (excluding Cuba and Haiti)
Cruise ships leaving from a port in any of these locations
** Note: Extreme weather exclusions apply to cancellation or postponement of the wedding/event if they occur less than 15 days after the policy inception date.
Policy premium, taxes and along with any other potential charges are fully earned once the policy is issued.  There are no refunds.
Protect Yourself and Your Guests
with Comprehensive Wedding Insurance
Complete this form and one of our Wedding Insurance experts will get back to you right away.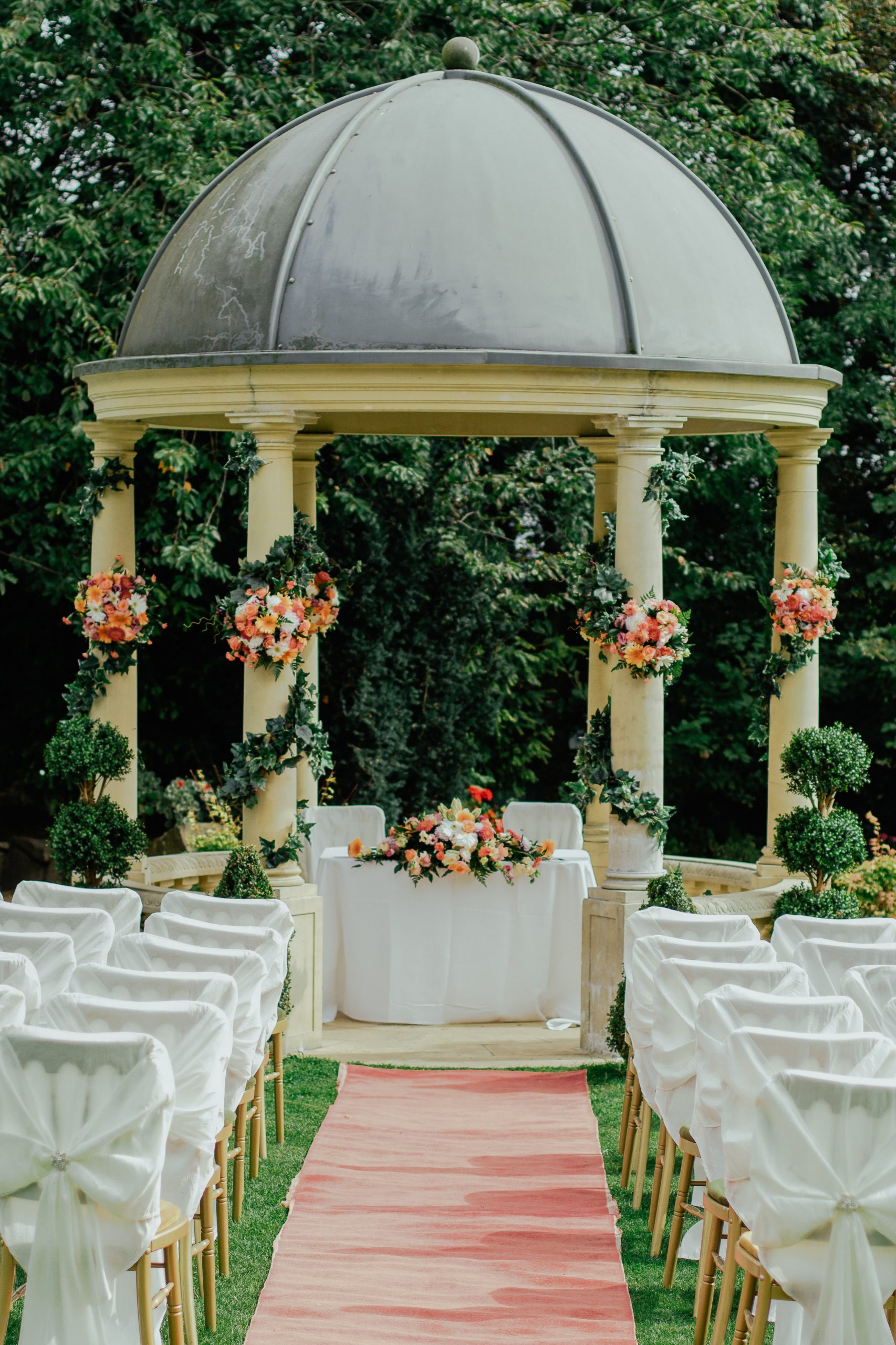 Liability Insurance for Wedding Venues
Wedding Venues want protection and require liability insurance to protect both their people, and their property.
If all you want is to get the coverage that your wedding venue requires, this is your best option.
And it starts at only $130!
Coverage includes Host Liquor liability along with Slip & Fall Accidents, Property Damage, and more.
Click the button below to apply, purchase, and instantly receive your Wedding Liability policy. Have your wedding information ready and it only takes a few minutes.